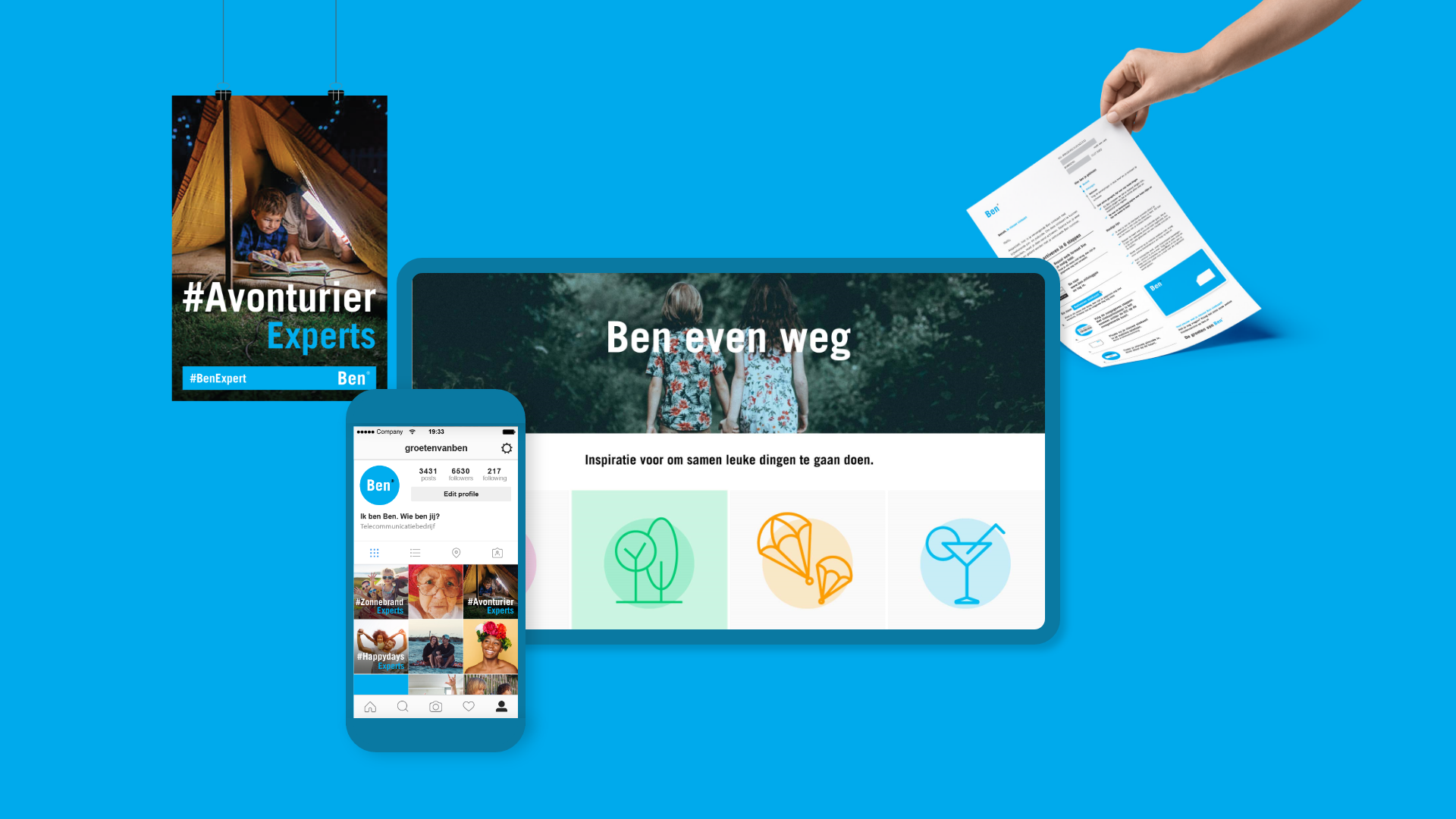 Role: Concept Development, User Research
At Ben, a Dutch telecom provider, there are 210 contact moments on every channel about requesting and activating a replacement SIM card. Ben wanted customers to be more stimulated to order and activate a replacement SIM on their own on the Ben app or on the ik Ben page, without the help of customer service. I worked together with a small group of people to find an online solution to reduce the number of contact moments and hereby improve the customer satisfaction.
We started off by experiencing the process ourselves. We requested a replacement SIM on the website and on the app and we activated the SIM on the website. We noticed that this process was pretty simple and straightforward. There were some minor usability mistakes, but overall it was a clear process. Our opinion was that those mistakes weren't big enough that people would stop the process and call customer service. So why do people still call then? It became clear that there was more going on than some usability mistakes. We discovered the following things through a questionnaire and some interviews:
1. People call customer service because they don't know what to do. They feel insecure about their own knowledge and have the feeling they need an expert to help them. They feel like they are not capable to solve this problem, so the only way to solve it is to ask help.
2. When people are confident about their own capabilities, they are more likely to try to solve the problem on their own.
3. Most of the time when people call customer service, they haven't tried to fix it themselves on the website or on the app.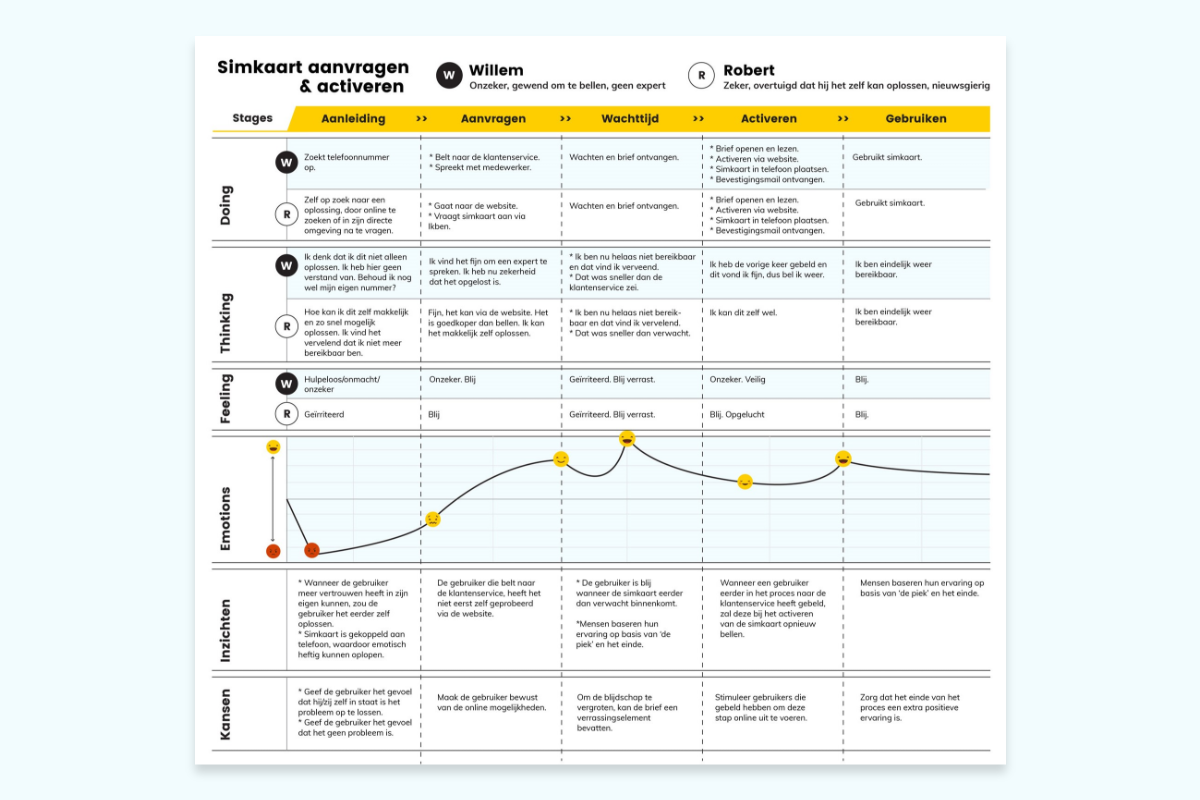 We created an Experience Map with the results we gathered. We created two persona's, Willem and Ben, who we placed at the top. Willem is insecure about his own knowledge and is used to call. Robert on the other hand is convinced he can work it out on his own. Robert doesn't necessarily have more knowledge about the subject, he is just more confident that he can fix it. Next, we indicated in the Experience Map how they both feel, what they think and what they do during the process. We also visualized their emotions during the process. Finally, we included our insights and opportunity's.

When the research was completed, we started brainstorming about a
concept
. How can we make people feel like they are capable of solving the problem on their own, using the online possibilities? 
To choose a concept, we presented three concepts to our peers and used their feedback to improve them. We learned through a co-creation session with our client what they thought about our ideas. With this feedback, we realized the final concept: BenExpert. 
Roughly translated the title means: you are an expert. The company name is Ben, which you could translate to am/being, and for their campaigns and website they use slogans like: ikBen (I am) and BennieBlind (I am not blind). So, to make the concept really fit the brand we followed this as well. 
With this concept, we want to make sure the customers get the feeling they can solve their problems on their own. "You don't need to be an expert about SIM cards or telephones to replace your SIM card, because it's so easy". We believe that everyone is already an expert in something, which you probably rather be doing than requesting a new SIM card.
To make it easier to request a SIM or to solve any other issues you might be having, we decided to put an online customer service on the homepage. This customer service uses a decision tree to find out what problem the user is experiencing and offers a solution. When the problem is solved, the user gets encouraged to put away it's laptop or phone and go do something fun, with a link to the Ben even weg (I'm gone for a second) page. Ben is actively promoting to use your phone less and we wanted our concept to add to this message.

With our concept we want to give customers the feeling they can solve all their problems using the website, already before the problem occurs. That's why we thought of several touchpoints to spread this message. One of them is an online commercial, which can be spread through their online channels. Since research showed that Instagram is popular under a younger audience (while Facebook loses popularity), we created several examples of posts to reach the younger audience. Lastly, we created several examples of posters to reach the customer offline.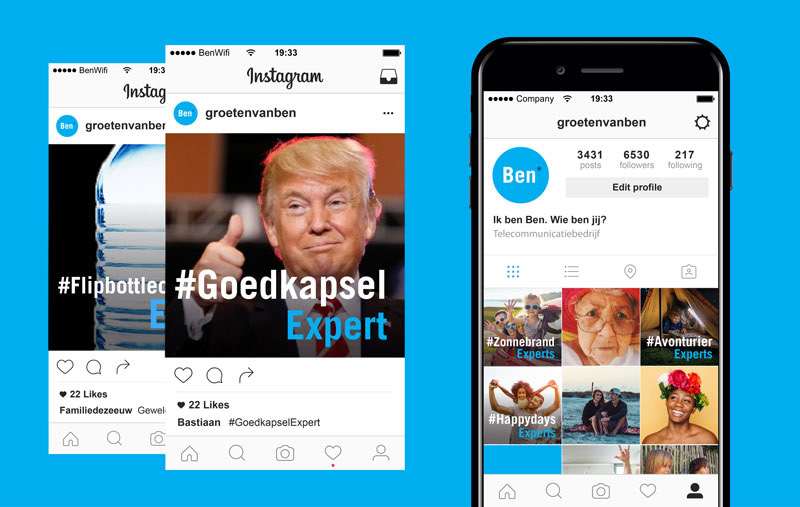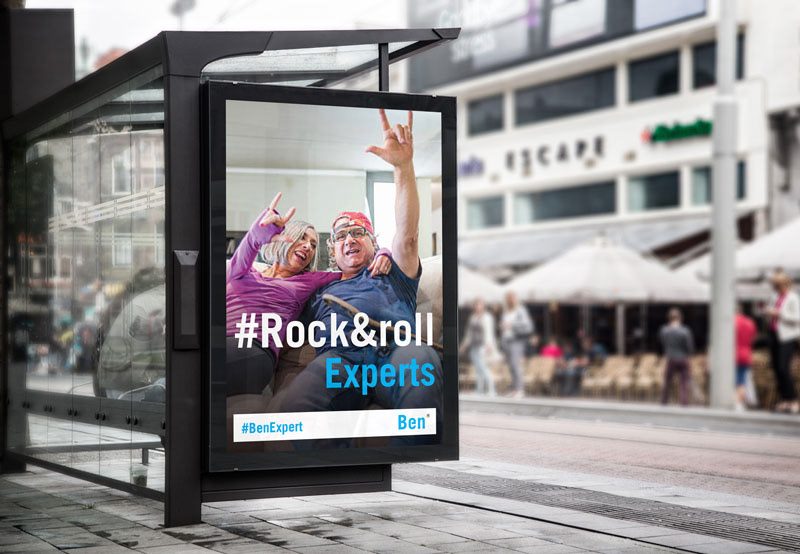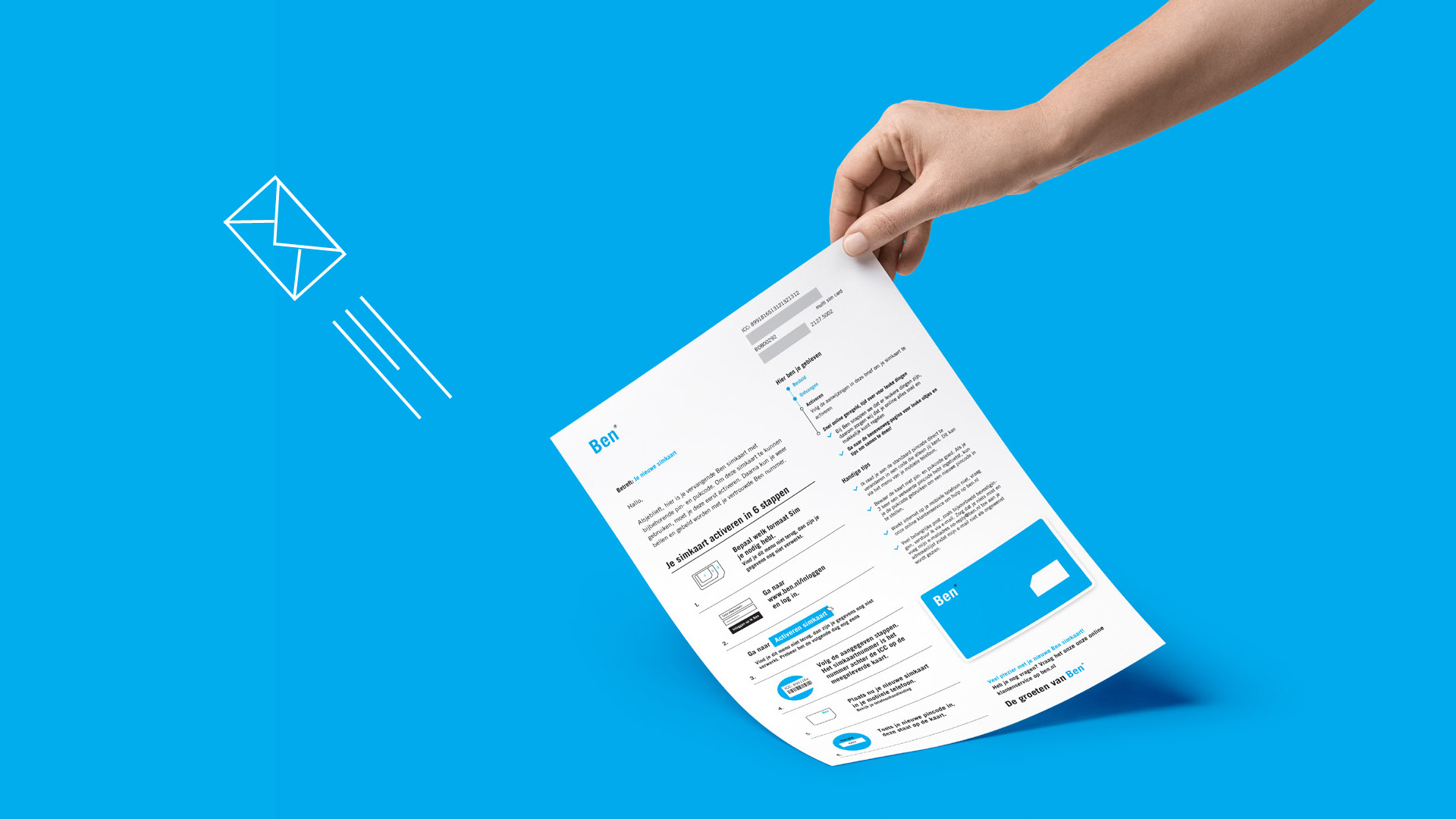 Like mentioned at the beginning, there were several small usability mistakes in the process of requesting a new SIM card. We improved the process of requesting and activating the SIM on desktop, by making the explanation and feedback clearer. On top of that, we redesigned the letter you receive with your new SIM with a clear explanation on how to activate your new sim.